Cleaning Service For Your Utah Medical Facility
Utah Medical Facility Cleaning Services
Hire professionals from Jani-Serv Inc. to take care of cleaning and sanitizing, so you can do what you do best with peace of mind.
Reasons To Hire Professionals To Clean Your Facility
Cleaning and sanitizing a medical facility can take up much of your time when you could be focusing on other things. Hiring trained cleaning professionals from Jani-Serv Inc. saves you time, protects your business from germs spreading, keeps the busy work of cleaning out of the way, and still gives you personalized service. Your medical and office facility will be sanitized correctly.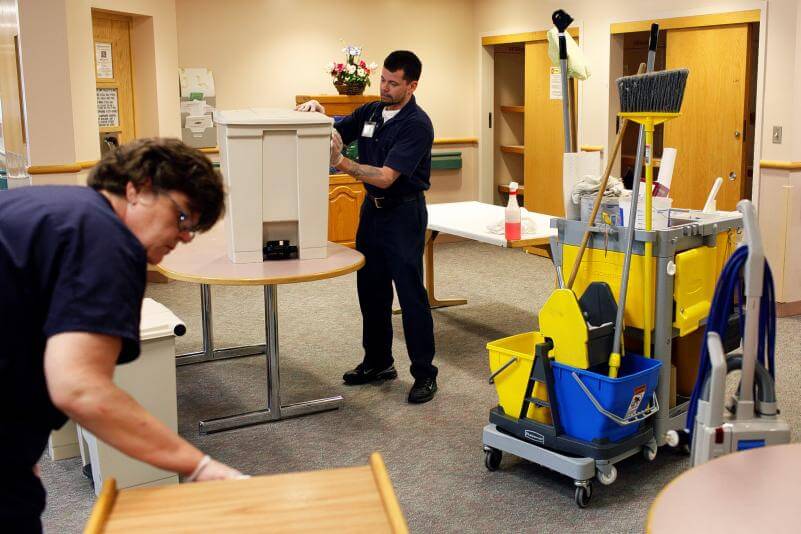 Focus on the service. We'll ensure that your hospital and treatment areas are pristine.
Hire a Utah medical facility cleaning service so you and your staff can better spend your work hours.
Get home earlier by letting us take care of:
Entry doors

Bathrooms

Chairs, tables & benches

Prep tables
All floor surfaces

Waiting areas

Sinks & faucets & more!
Stay Completely Prepared for Anything
Keeping every surface and area not only clean, but 100% sanitized every day is essential in the health industry.
Jani-Serv Inc. protects your medical facility and your customers from germ-transmitted dangers. Our employees are trained to:
Disinfect prep areas thoroughly and consistently

Disinfect any areas that have hand contact (appliances, handles, etc)

Keep not only areas, but cleaning tools sanitized
Find a Spotlessly Clean Medical Facility When You Come to Work
We can clean and disinfect your medical facility after-hours, so you never have to manuver around heavy duty mops unless you want to.
Our staff will work during your facility's off-hours so that we aren't in the way of your employees or patients. In addition to our cleaning checklist, you can let us know what specific cleaning services you need.