Professional Commercial Cleaning in Riverdale
Our Services in Riverdale
"I was losing money contracting myself people to clean my office daily, they just get lazy and really don't have the experience to perform a good job. I contact janiserv and everything became so easy I highly recommend them."
"The Jani-Serv, Inc. team does an amazing job. Our building flooded earlier this year and the owner, Jared, personally helped remove the water and clean up the mess afterward. Great people to work with!"
"I have to say they are just pretty awesome, the techniques and chemicals they use are just great."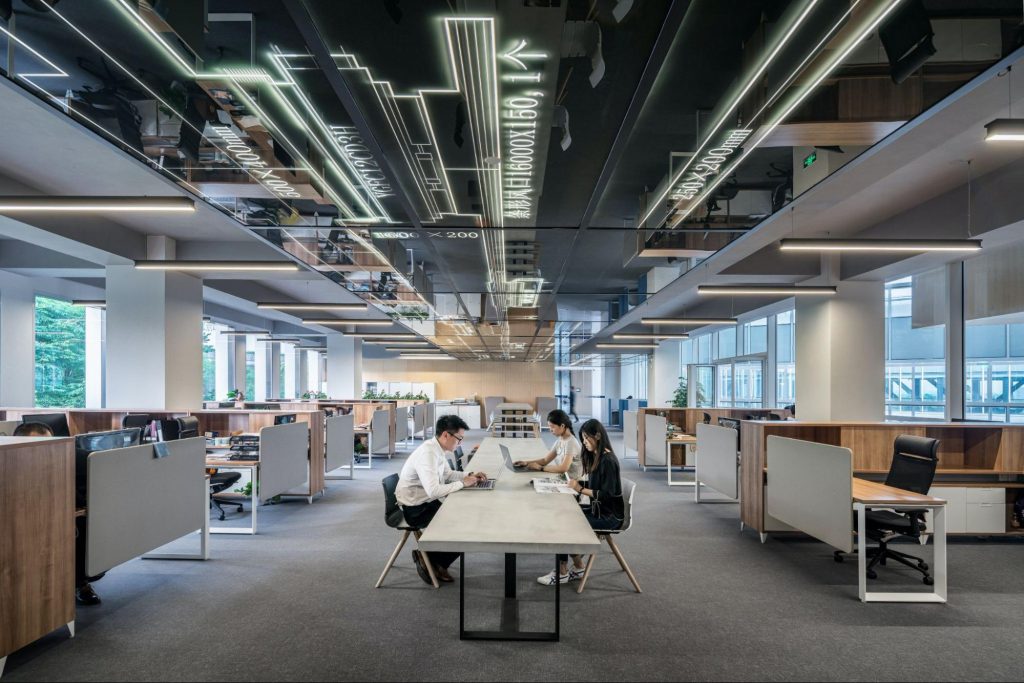 Home Improvment, Maintenance And Repair Solutions
Commercial Cleaning In Riverdale
Companies everywhere are looking for a better way to keep their facilities clean. Jani-Serv is committed to giving you a professional service that fulfills any cleaning requirements you might have in Riverdale. At Jani-Serv are responsible for commercial cleaning all over Utah. 
We make sure that we perform all cleaning with the highest quality. We can customize our schedule to when you aren't there, so no productivity is interrupted. You shouldn't have to worry about how clean the building is, allow us to do that for you. Once we are scheduled, we make sure we are there, on time, so you don't have to worry about a dirty commercial space again.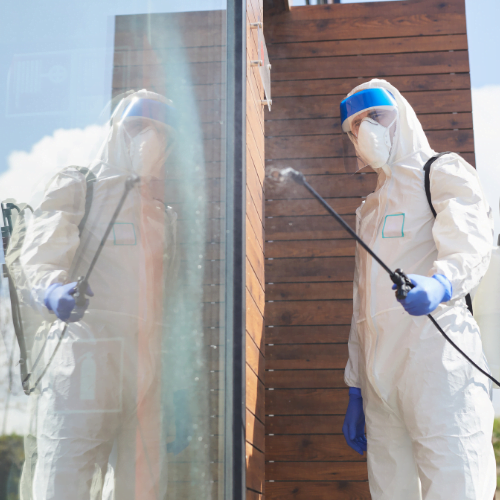 Any job we complete is to the best of our ability. Even if it is just carpet cleaning, we make sure that it is done to the professional standard that we work to maintain. Our mission is to provide a seamless and unparalleled service every single day. We want to make sure that nobody has to work in an environment where they feel unclean or dirty.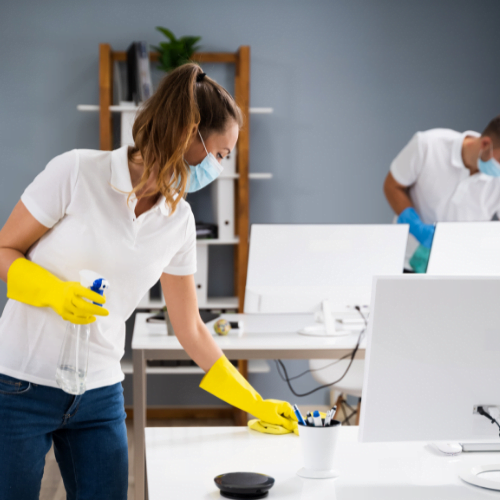 Our people are of the highest caliber in janitorial and commercial cleaning. By only hiring folks with integrity, respect, personal accountability, and common sense we make sure that we hold to the standards you expect from us. We hold our employees to an elevated standard so that we can guarantee a clean and professional staff and office, business, or commercial space in Riverdale.
A lot has changed through the years for cleaning. Chemistry and technology are constantly improving, and we as a cleaning company adopt these new ideas that allow us to clean and sanitize like never before. Basically, we make sure that we are removing the maximum amount of grime, germs, and dirt in every service we perform. Our staff makes sure you can work in a clean environment. From windows and pressure washing to janitorial and carpet cleaning, our proven methods leave you with the best possible cleaning every time, and our professional staff provides prompt, friendly, and courteous service.