Disinfection & Sanitation
People's health comes first and foremost at Jani-Serv.
Your Facilities Cleanliness Is Our Top Priority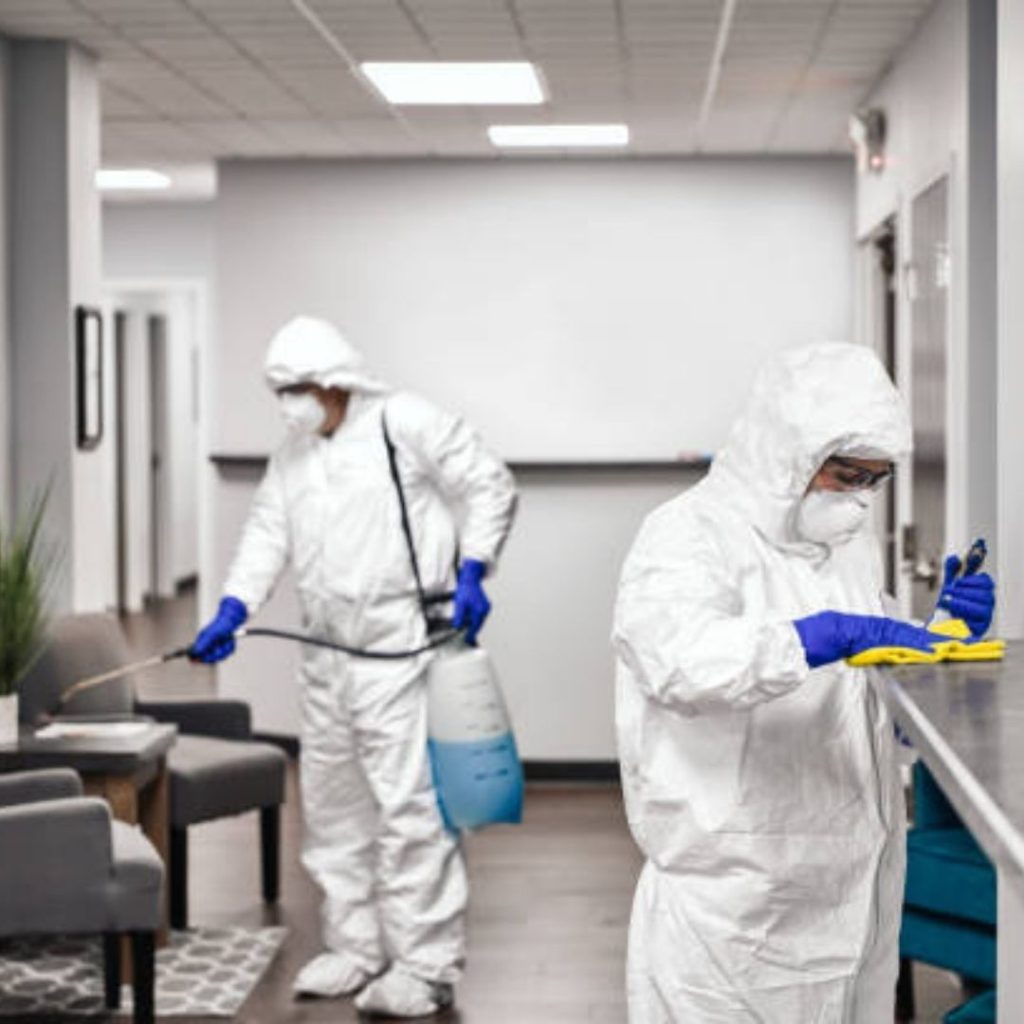 ISO Level Cleaning Coronavirus Cleaning Services
At Jani -Serv Inc. we want to provide our clients with a top level of clean service disinfecting that makes them complaint with State Laws including EPA guidance & CDC guidance, to help stop the spread of COVID-19 in Salt Lake City. We Offer Coronavirus, COVID-19 Cleanup for commercial office building, hotels, restaurant, mall stadiums, locker rooms, school, hospital, nursing home, child care facilities, office building, and shared workspace, and more. Our disinfecting and sanitization effort provides protection against the Coronavirus in your business or home, accordance of the EPA guidance, for overall health.
At Jani-Serv, Inc. we understand improper decontaminating disinfecting practices can be a health hazard. Environmental cleaning guidance and decontamination can help limit human exposure to the coronavirus and other viruses. Using Jani-Serv, Inc. is the safest way to ensure a complete application of the most appropriate sanitizing solutions and products for your business.
We have special training for our employees specifically for COVID-19 with proper CDC guidance disinfecting procedures. We hire qualified professionals who are experienced in biohazard disinfecting remediation, damage restoration, mold, and cleaning. Your staff will appreciate a safer workplace.
Two-Step Cleaning Process
Jani-serv requires all of our janitorial cleanings to do a 2 step cleaning disinfecting process. We follow the CDC guidance requirements for disinfecting. Chemical disinfectants can only work if the surfaces and materials have been carefully cleaned first to remove all grease and dirt. To be effective with disinfecting, deep cleaning with the proper product is a mandatory first step followed by disinfection. 
For disinfection, the use of dilute household bleach solutions, alcohol product solutions with at least 70% alcohol, disinfectant wipes, and EPA guidance -registered household disinfectants are considered effective. We are proudly serving the Salt Lake City, Utah with care to our community for years to come.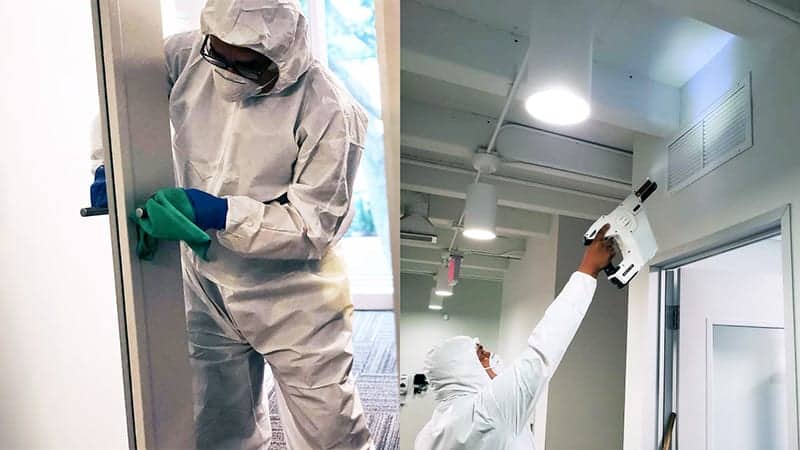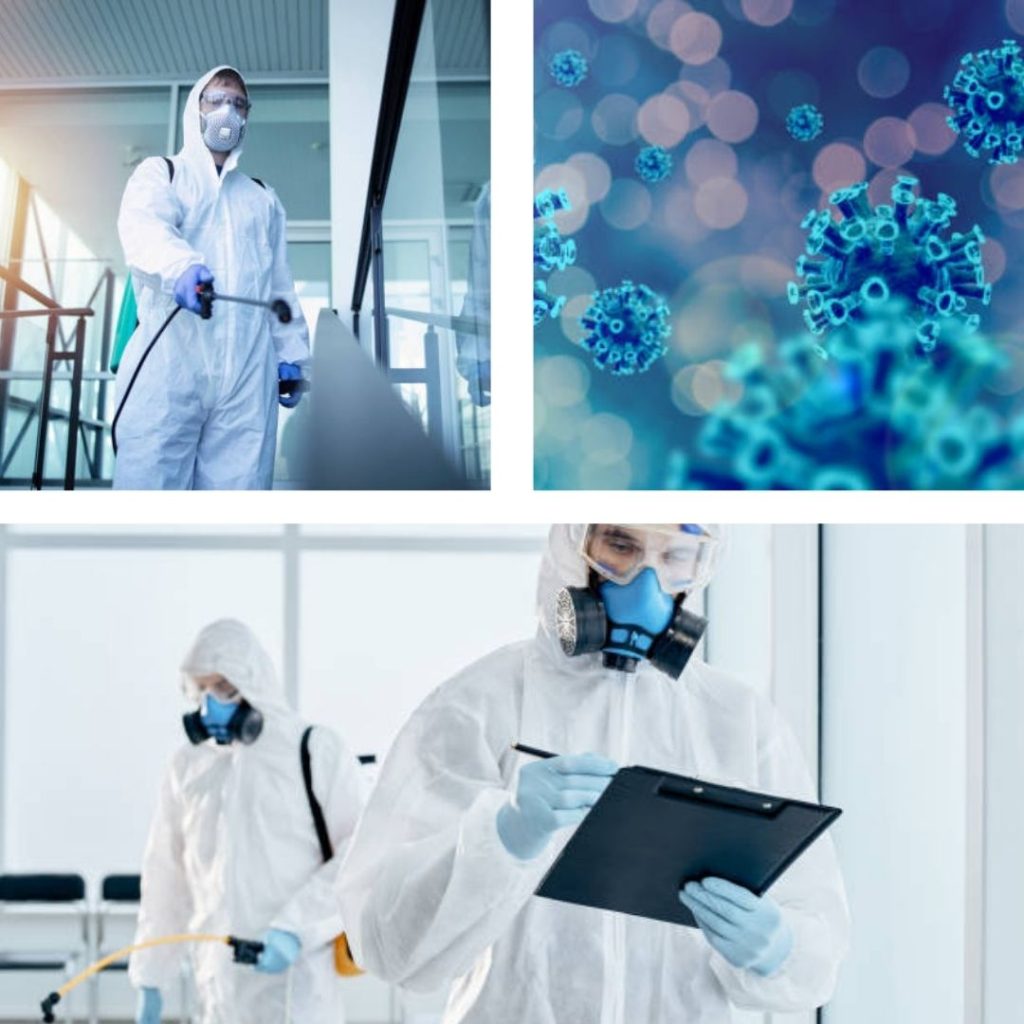 Commercial Cleaning Experts
Jani Serv Janitorial Cleaning provides professional commercial cleaning in Utah and Arizona.

Our professional cleaners are well trained to perform all cleaning procedures and will keep your office germ free. Our cleaning procedures generally include clean and disinfecting of equipment, tools, and/or supplies used for cleanup process, porous and non-porous surfaces and disposal of waste.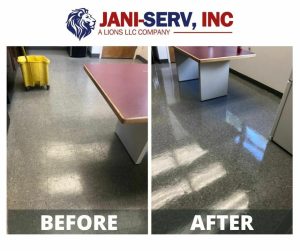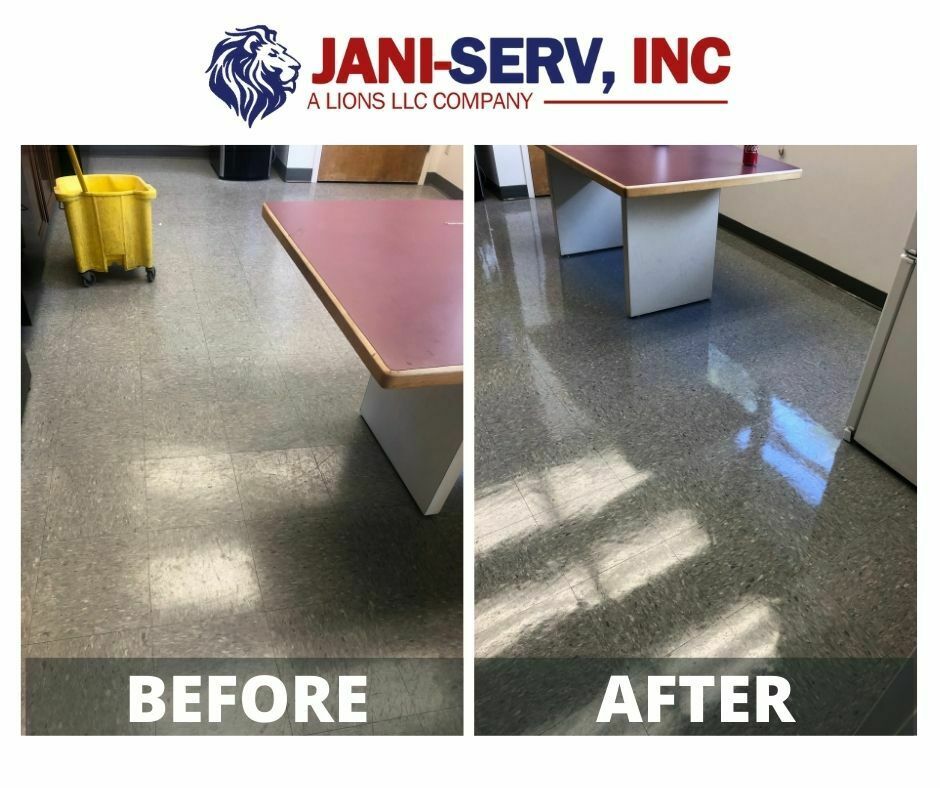 Uncategorized
Keeping High Traffic Areas Clean High-traffic areas are the places in your business or building with the most foot traffic. This indicates that this is
Read More »
One of the most often neglected aspects when it comes to cleaning is your showerhead and faucet. These areas can often get built up with
Read More »
Why use a recurring cleaning service? Running a business is one of the most multifaceted ventures you will embark on at some point in life.
Read More »
Jared at Jain-serv. Just a quick note to let you know that Marco Ramirez came yesterday and did an outstanding job cleaning our restrooms! I noticed on the business card he left me that he is the VP of Operations. I am deeply impressed at how you and your company responded to our cleaning request.
Sandy
Google
Shout out to Jani-serv Cleaners! (jani-servinc.com) I found out on Saturday night that I needed a home deep "covid" carpet cleaned. I reached out to Jani-serv that evening and he had them cleaned by Monday afternoon. Great customer service!
Misty R.
Goggle
The Jani-serv team does a great job of keeping our building looking nice and professional! Really impressed with how they keep on top of things.
Laura B.
Facebook