High dusting in North Ogden, Utah
High dusting in North Ogden, Utah
We take pride in providing North Ogden with the finest quality service for all their high dusting air needs. High dusting is the method of cleaning challenging sections in commercial facilities which are generally higher than 16 feet. This procedure is significant since dust exposure and microscopic particles can exacerbate or induce health issues like asthma, allergies, and other breathing problems. Dust particles can also include allergens that are hazardous to your health. Additionally, because it can result in headaches, weariness, and attention problems, poor indoor air quality can be a threat to productivity for North Ogden.

But don't worry! Our Jani-Serv specialists can assist you! We specialize in removing dust from places that standard cleaning techniques cannot reach, such as ceilings and air ducts. Our staff adheres to OSHA guidelines while working and makes use of extremely advanced equipment for all of North Ogden.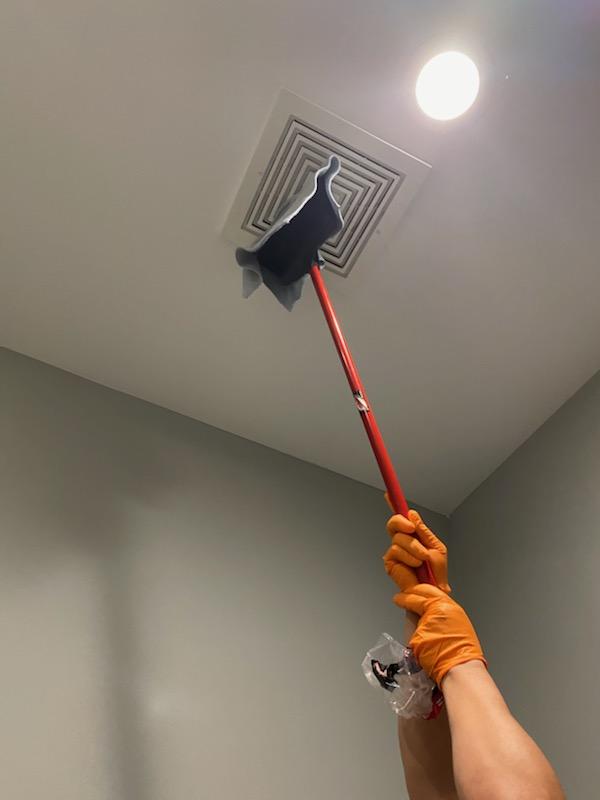 At Jani-Serv, we believe it is our duty to uphold outstanding environmental standards and do business sustainably. We take great delight in guaranteeing 100% customer satisfaction. We have more than 20 years of expertise with numerous firms across a variety of sectors and technology. Our high dusting services will be beneficial, we're sure of it. Dust will no longer be a problem for your ceilings, walls, pipes, ledges, fixtures, or other high areas. We provide the required knowledge, staff, and tools to keep your office or facility beautifully clean. From single-tenant commercial offices to multi-tenant structures, we clean them all! It shouldn't be expensive to clean your company. In North Ogden, we enjoy cleaning the ceilings! Get a free quotation from us for high dusting in North Ogden right away!
For every one of our high dusting jobs in North Ogden, we offer a complete deep clean. Our technology uses extendable telescopic poles to reach even the highest, most difficult-to-reach niches. Our equipment is state-of-the-art and extremely maneuverable with different attachments. We make use of the skyVac system, which has a vacuum that is more effective than the majority of other cleaning appliances on the market. For businesses who are interested in becoming more ecologically friendly, we also provide an eco-friendly commercial cleaning program. Air ducts, light fixtures, ceiling panels, HVAC ducts, ventilation systems, recessed ceiling lights, water pipes, and ceilings and walls are among the things we frequently work on. Contact us today for a free quote!
Shout out to Jani-serv Cleaners! (jani-servinc.com) I found out on Saturday night that I needed a home-deep "covid" carpet cleaned. I reached out to Jani-serv that evening and he had them cleaned by Monday afternoon. Great customer service!
Misty R.
Google
Jared at Jain-serv. Just a quick note to let you know that Marco Ramirez came yesterday and did an outstanding job cleaning our restrooms! I noticed on the business card he left me that he is the VP of Operations. I am deeply impressed at how you and your company responded to our cleaning request.
Sandy B.
Google
The Jani-serv team does a great job of keeping our building looking nice and professional! Really impressed with how they keep on top of things.
Laura B.
Facebook
We Provide The Best Cleaning Services
We make the cleaning experience easier for you and your business. Our goal is to make cleaning enjoyable again and to give you your free time back so that you can concentrate on what's more important.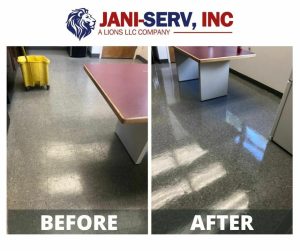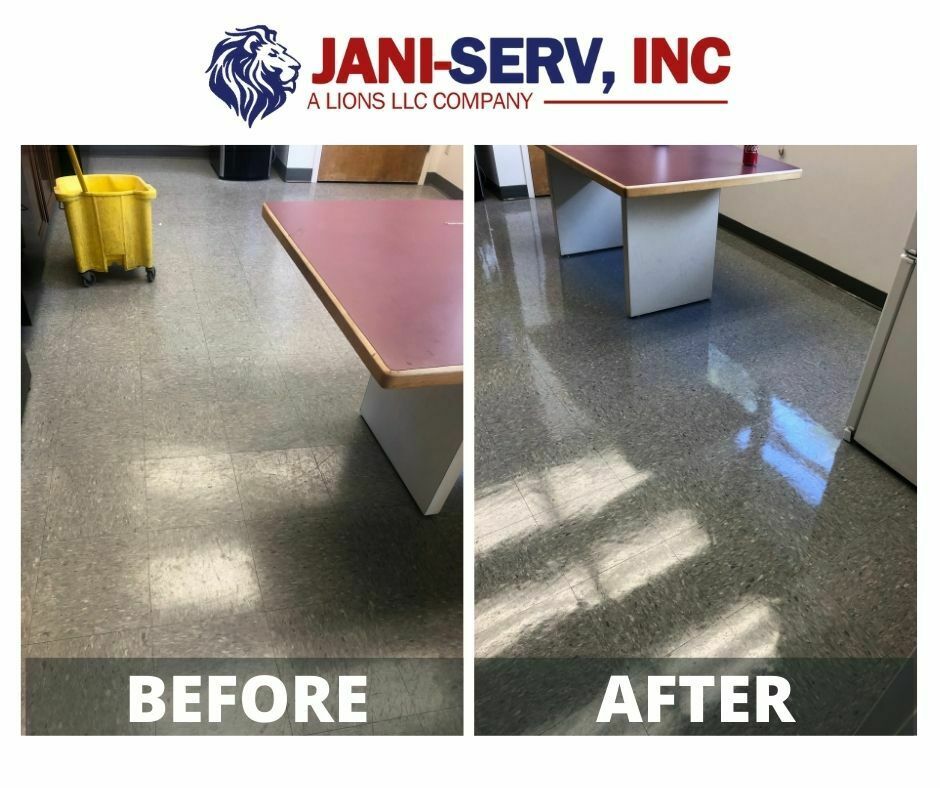 Uncategorized
Keeping High Traffic Areas Clean High-traffic areas are the places in your business or building with the most foot traffic. This indicates that this is
Read More »
One of the most often neglected aspects when it comes to cleaning is your showerhead and faucet. These areas can often get built up with
Read More »
Why use a recurring cleaning service? Running a business is one of the most multifaceted ventures you will embark on at some point in life.
Read More »