High dusting in Lehi, Utah
Keeping your Air Clean with High dusting in Midvale
High dusting in Lehi is a must! Have you ever noticed those floating dust particles in the air? They always land somewhere, however, those dust particles can contain things that can spark up your allergies, like pollen, dust mites, and more. In Salt lake City, Utah surrounding areas like Lehi , It is important to have good Air quality indoors with the inversion all around outside.  We want to help you clean up the dust build-up in those high areas in your business. At Jani-Serv we believe that we have a duty to adhere to good environmental practices as well as operate in a sustainable manner.
Environment lovers
 As lovers of plants and the environment, it is only natural for us to want to reduce man's impact wherever we clean. It can be hard to find a high-dusting service that cleans your area the best, however, Jani-Serv, INC. takes pride in cleaning your work area and provides high-quality dusting services! We love cleaning ceilings in Lehi and above all, we strive to get customer satisfaction with the time we spend dusting your ceilings.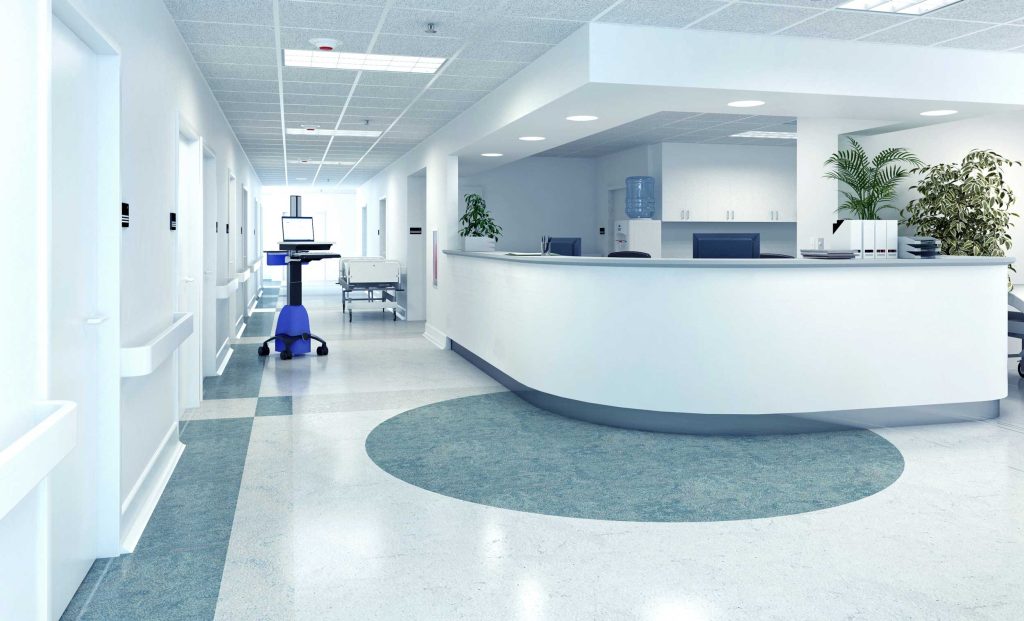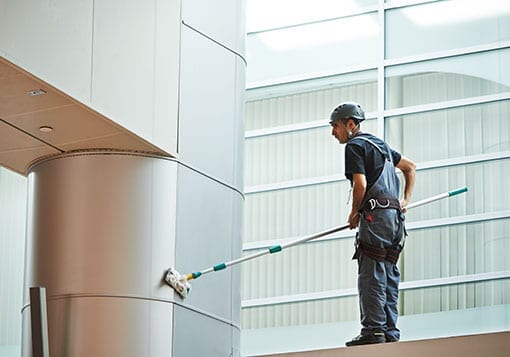 High Dusting in Lehi for your office.
High dusting in Lehi will make your day! Our highly trained professionals provide services to clean ceilings in Lehi today. We want you to have a better feeling about how your ceilings look in those high-to-reach places. Doing your own high dusting can take a lot of extra time out of your day and additionally be exhausting. Let us do the work as we provide the best ceiling cleaning services in Lehi because you deserve to feel like your workplace is a clean place to be in. 
 We love our customers!

Those hard-to-reach areas in your workplace can be difficult for anyone to reach. Jani-serv, INC. has the appropriate equipment with our highly trained professionals to get the work done correctly. It is our passion to provide quality cleaning that exceeds your expectations! Our professional high Dusting service is much more affordable than you think. We can beat most competitors' quotes, in fact some of our current clients say we cost much less than the competitors! We love cleaning your ceilings in Lehi, UT. Contact us today for your free quote for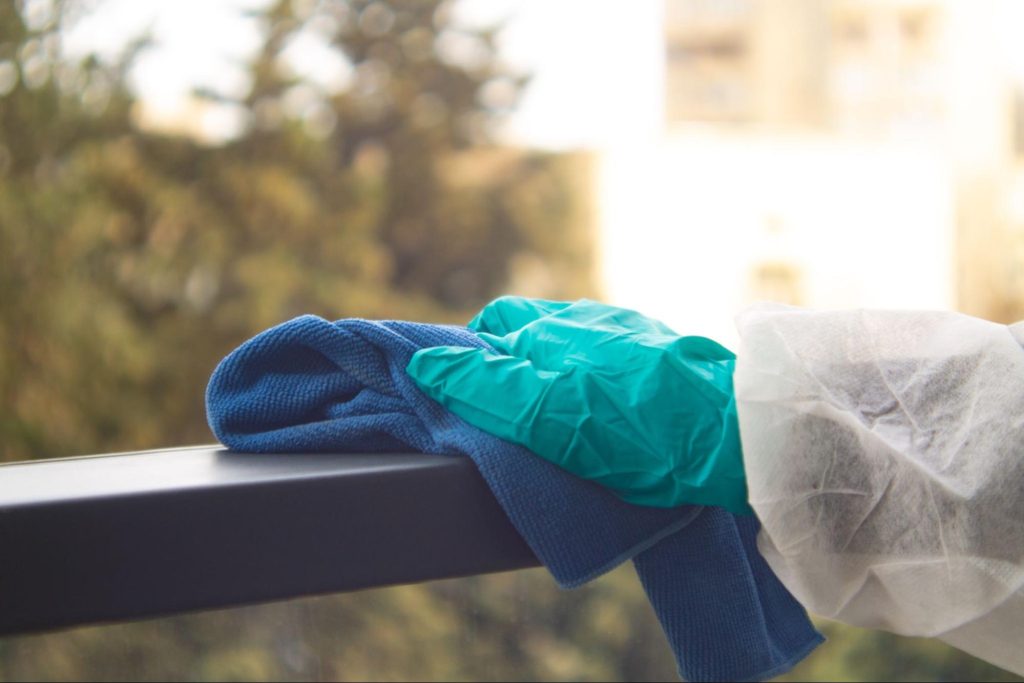 High dusting in Lehi for you!
You need High dusting in Lehi! Are your white ceilings looking dirty? We can help get you those clean ceilings back, above all, our goal is to make you feel comfortable in your work areas so that you can get your job done! We know your time is valuable and will work around your schedule so that you can get your work done. We provide services in the Lehi, Utah area and strive to always give you the clean that you need.
Jani-Serv loves high dusting for you!
 Our highly trained professionals take pride in cleaning high ceilings every day, because they know that a productive work environment is a clean workspace. Every day is the best day when your high ceiling cleaning is done right! With more than 20 years of experience and, additionally serving multiple industries and diverse facility types, Jani-Serv, Inc is ready to deliver proper solutions to exceed your needs. Our stellar employees are experienced, on time, and the best experts at what we do, while using award-winning technology. 
The Jani-serv team does a great job of keeping our building looking nice and professional! Really impressed with how they keep on top of things.
Laura B
Facebook
Shout out to Jani-serv Cleaners! (jani-servinc.com) I found out on Saturday night that I needed a home-deep "covid" carpet cleaned. I reached out to Jani-serv that evening and he had them cleaned by Monday afternoon. Great customer service!
Misty R.
Google
Jared at Jain-serv. Just a quick note to let you know that Marco Ramirez came yesterday and did an outstanding job cleaning our restrooms! I noticed on the business card he left me that he is the VP of Operations. I am deeply impressed at how you and your company responded to our cleaning request.
Sandy B.
Google
We Provide The Best Cleaning Services
We make the cleaning experience easier for you and your business. Our goal is to make cleaning enjoyable again and to give you your free time back so that you can concentrate on what's more important.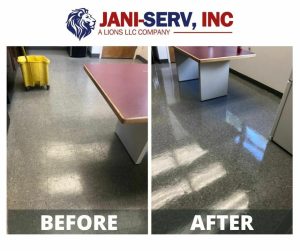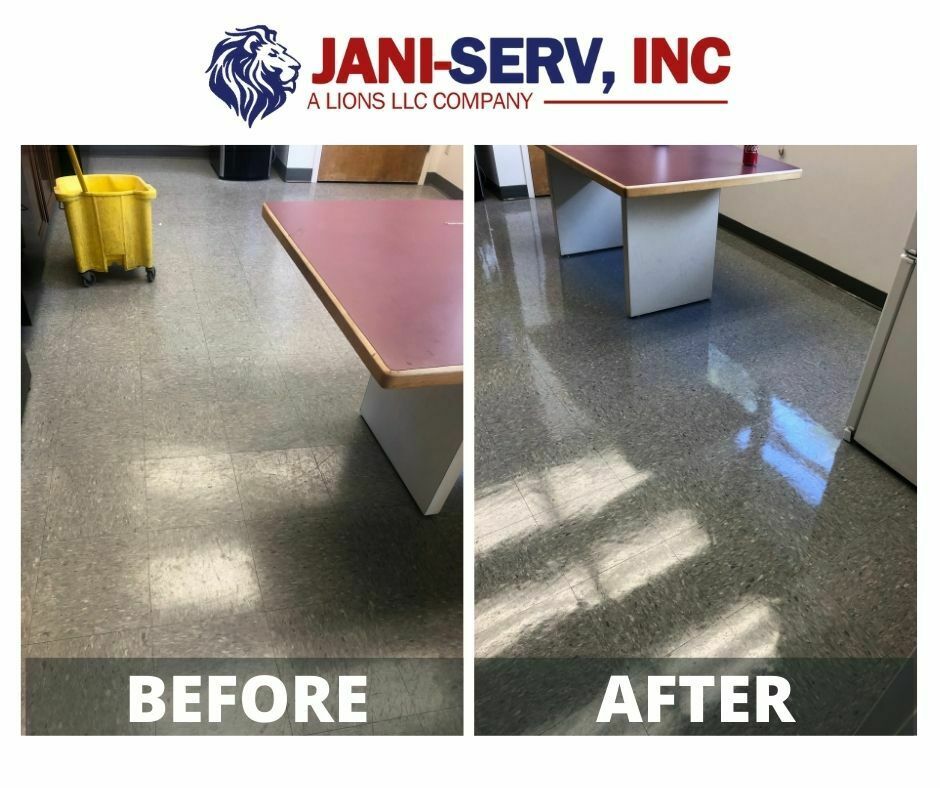 Uncategorized
Keeping High Traffic Areas Clean High-traffic areas are the places in your business or building with the most foot traffic. This indicates that this is
Read More »
One of the most often neglected aspects when it comes to cleaning is your showerhead and faucet. These areas can often get built up with
Read More »
Why use a recurring cleaning service? Running a business is one of the most multifaceted ventures you will embark on at some point in life.
Read More »