Professional Commercial Cleaning in Provo
Shout out to Jani-serv Cleaners! (jani-servinc.com) I found out on Saturday night that I needed a home deep "covid" carpet cleaned. I reached out to Jani-serv that evening and he had them cleaned by Monday afternoon. Great customer service!
Jared at Jain-serv. Just a quick note to let you know that Marco Ramirez came yesterday and did an outstanding job cleaning our restrooms! I noticed on the business card he left me that he is the VP of Operations. I am deeply impressed at how you and your company responded to our cleaning request.
The Jani-serv team does a great job of keeping our building looking nice and professional! Really impressed with how they keep on top of things.
Commercial Cleaning in Provo
Provo is an excellent place to start and run your company. Businesses flock from all over the Beehive State to settle in Provo because of the thousands of out-of-state students that attend school there. Provo also has hundreds of office buildings, dozens of schools, warehouses, and other commercial locations. There's no reason not to choose Provo as a place for your company to settle in. Keep you business booming with the best commercial cleaning in Provo.
A major component to keeping your business running smoothly is maintaining a high standard of cleanliness. When you keep your facilities, offices, and warehouses clean, you not only maintain a safe workspace, but also keep your employees and customers happy.
At Jani-Serve, we service locations on and around Brigham Young University and Utah Valley University. We understand that during the semester, Provo can host over 25,000 students at a time. This huge influx of students to your business can make it hard to keep up. In fact, during school-time, our janitorial services are in extremely high demand because of all the extra Provo residents. With Covid-19 concerns, cleanliness has never been more important to Provo business.
We've been doing business and commercial cleaning in Provo for over 10 years. Leave it to the experts to care for your business.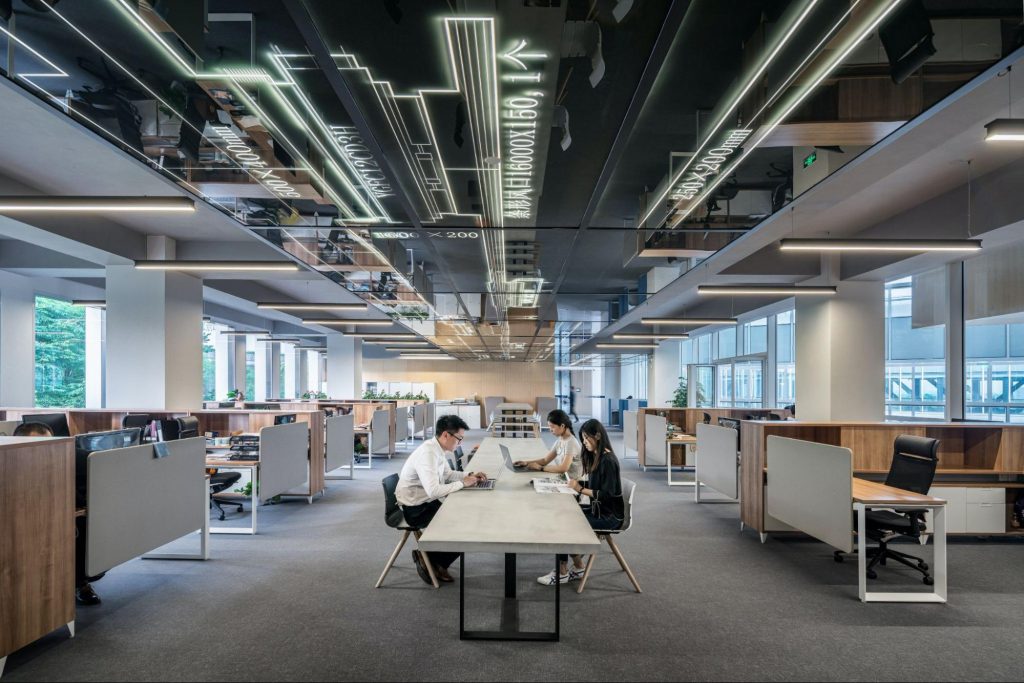 There is one thing we strongly believe in for better execution of commercial cleaning services and that is clear communication. This type of approach is always helpful and we never leave anything behind. Our customer care staff schedule a cleaning appointment by processing all the information like the time and place of the assignment and the customization, if you wish to include any. Office Cleaning Service in Provo is exceptional and client centered. 
We know that neatness is the foremost significance to an organization's image. Jani-Serv also know that it takes significant time to upkeep your business appearances. This can negatively affect business if your company's cleaning isn't on par. It can also legitimately impact the efficiency of the workers. That is why it is important to clean your office and can't be ignored. 
So, if you wish to hire a cleaning service from us, book through our communication channel and follow the process to get a free quote and easy booking.
Jani-Serv Inc is a full-service cleaning and disinfectant company that is working in Provo, Utah for many years. We know you need a spotless office at a sensible expense, so we offer Commercial Cleaning in Provo at a reasonable rate. Basically, we give the best and most dependable cleaning solution for our clients. Jani-Serv never compromise on little details. This is what makes us exceptional.
No job in the Provo area is too large or too small for our team at Jani-Serv. This includes the proper protection for your company. Jani-Serv meet all the requirements for conducting business in Utah and are bonded to protect your company in case anything happens. It's amazing to always have clean facilities without having to think of it. Another great advantage of having us clean and sanitize at night is that we can watch over your properties while you are away. You can rest easy knowing that while you are gone, your business is cared for.
Not all companies go the extra mile to earn certifications for cleanliness standards. The Spartan Cleaning Certification is the world standard for cleanliness. Jani-Serv is known as a Spartan certification holder. Our certifications ensure our staff provides the best commercial cleaning in Provo. The Provo area is our bread and butter. We love to clean businesses like yours in the area.
At Jani-Serv, we provide the best commercial cleaning in Provo to help you take one thing off your list: keeping your workspaces, offices, and other areas immaculate.