Commercial Cleaning In Pleasant View, Utah
Our Services in Your City
Commercial Cleaning in Pleasant View
The City of Pleasant View is among the nicest cities in Utah. It's clean, safe, and the perfect environment for families. Commercial cleaning services in Pleasant View, Utah, are now as easy as picking up your phone.
Businesses must maintain specific standards, and you could get fined if you don't keep your building clean. It is a significant burden on business owners, so we offer first-class commercial cleaning services in Pleasant View, Utah.
After all, it's never been more critical to demonstrate a commitment to cleanliness in today's workspace. So, Jani-Serv is ready to take on any cleaning solutions.

Jani-Serv, Inc provides exceptional cleaning services that deliver a better customer experience. We do everything according to your business cleaning needs and budget requirements.
Additionally, We have proven experience with commercial facilities, business offices, government facilities, retail outlets, manufacturing plants, healthcare facilities, and more!
As a result, business owners trust our commercial cleaning services in Utah because we guarantee results.
We Focus On Your Cleaning Services Need
We believe that every customer deserves customized service, a high level of responsiveness, and a 100% satisfaction guarantee. With this in mind, we present our specialized commercial cleaning services in Pleasant View, Utah, designed to meet the exact needs of commercial and professional businesses.
As a result, we offer a wide variety of cleaning services for all facilities. Another key point is that we are a green cleaning company that uses environmentally friendly products.
Our staff is well-trained in the latest methods of cleaning, disinfecting, and removing stains or spots. Therefore you get the peace of mind your offices are maintained professionally.

Customer Safety Is Our Priority
In any business or commercial facility, a clean and healthy environment makes customers feel safe while they are away from home. Furthermore, If you acquired our cleaning services, you could be confident that your consumers are safe within your facility.

After all, 75 % who have a positive impression of a company identify it with cleanliness in the workplace.  It also helps employees become more efficient and productive in consequence.
In conclusion, our cutting-edge technology, 5-star team, and 100% satisfaction guarantee will help you remain ahead of the competition.  Nonetheless, we'll work so well together that you'll never miss a beat!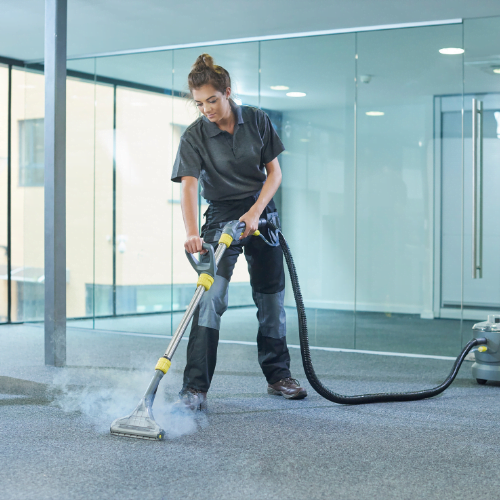 Jared at Jain-serv. Just a quick note to let you know that Marco Ramirez came yesterday and did an outstanding job cleaning our restrooms! I noticed on the business card he left me that he is the VP of Operations. I am deeply impressed at how you and your company responded to our cleaning request.
Sandy B.
Google
Shout out to Jani-serv Cleaners! (jani-servinc.com) I found out on Saturday night that I needed a home deep "covid" carpet cleaned. I reached out to Jani-serv that evening and he had them cleaned by Monday afternoon. Great customer service!
Misty R.
Google
The Jani-serv team does a great job of keeping our building looking nice and professional! Really impressed with how they keep on top of things.
Laura B.
Facebook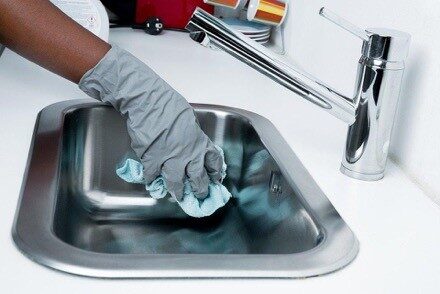 One of the most often neglected aspects when it comes to cleaning is your showerhead and faucet. These areas can often get built up with
Read More »
Why use a recurring cleaning service? Running a business is one of the most multifaceted ventures you will embark on at some point in life.
Read More »
As the owner of a rental property, the two most important aspects of your business are the quality of service you provide to your customers
Read More »