Your Commercial Cleaning Service in Centennial | Jani-Serv, Inc.
Our Services in Your City
Jani-Serv, Inc. is a locally owned and operated business providing janitorial services in Centennial, Colorado. We are a trusted leader in the cleaning industry, providing exceptional janitorial services for companies across the Centennial, Colorado area.
Our mission is simple: Provide our valued customers with exceptional janitorial services, so their employees can focus on what matters most – their families, their careers, and the success of their businesses.
We achieve this through an unwavering commitment to five core values:
Integrity First
Respect Everyone
Excellence In Everything
Accountability For Results
Teamwork And Passion
Why Choose Jani-Serve?
We believe these values set us apart from other companies offering janitorial services in Centennial, Colorado. So much so, that they've been recognized throughout the years by industry professionals and award programs. In fact, we've earned numerous awards over the past few years, including:
The Best of 2017 Award
The Best of 2016 Award
Top 50 Contractors Listing
Top 100 Janitorial Companies Listing
Best Local Commercial Cleaning Company
Best Local Janitorial Service Company
Awarded Top 100 Contractors for 5 Consecutive Years
Top 50 Commercial Cleaning Contractors
Top 200 Contractors Listing
We provide commercial cleaning services in Centennial, CO, as well as all surrounding areas. 
Our business began to fill a void in the region for industrial cleaning services. We are a small company that treats every client like family. We'll always put customers first and go the extra mile. Our team will take the time to clean floors, carpets and find the dirt in hard to clean places. 
At Jani-Serv we believe that we have a duty to adhere to good environmental practice and operate in a sustainable manner. As lovers of plants and the environment it is only natural for us to want to reduce man's impact wherever possible. Jared and the staff at Jani-Serv are committed to helping people make sustainable choices in their offices.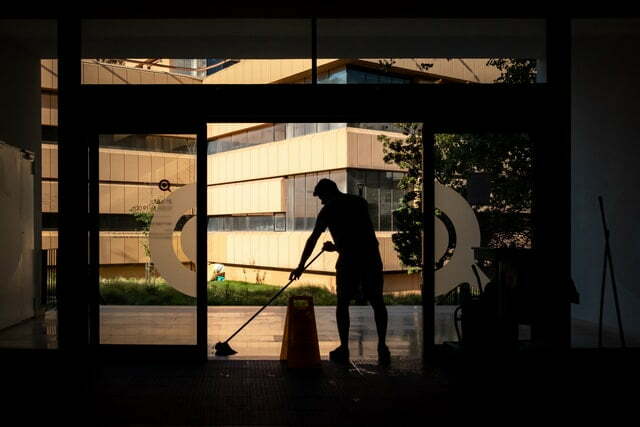 Jared at Jain-serv. Just a quick note to let you know that Marco Ramirez came yesterday and did an outstanding job cleaning our restrooms! I noticed on the business card he left me that he is the VP of Operations. I am deeply impressed at how you and your company responded to our cleaning request.
Sandy B.
Google
Shout out to Jani-serv Cleaners! (jani-servinc.com) I found out on Saturday night that I needed a home-deep "covid" carpet cleaned. I reached out to Jani-serv that evening and he had them cleaned by Monday afternoon. Great customer service!
Misty R.
Google
The Jani-serv team does a great job of keeping our building looking nice and professional! Really impressed with how they keep on top of things.
Laura B.
Facebook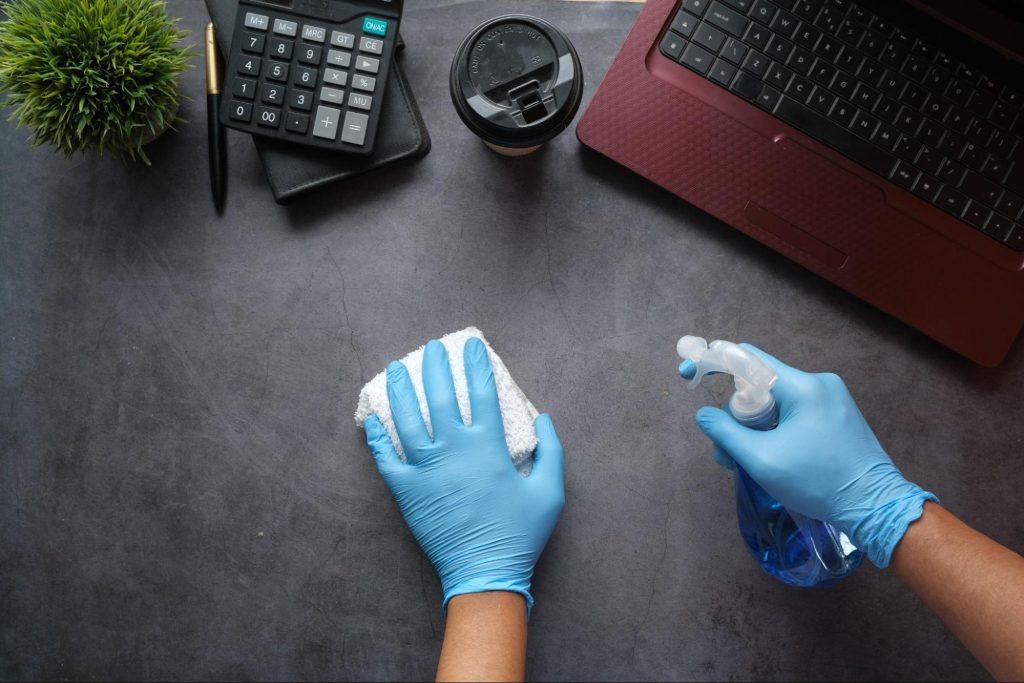 One of the most often neglected aspects when it comes to cleaning is your showerhead and faucet. These areas can often get built up with
Read More »
Why use a recurring cleaning service? Running a business is one of the most multifaceted ventures you will embark on at some point in life.
Read More »
As the owner of a rental property, the two most important aspects of your business are the quality of service you provide to your customers
Read More »