Commercial Cleaning in Littleton, CO
Our Services in Your City
Commercial Cleaning in Littleton
Cleanliness is an issue that is affecting many businesses across the globe. With Jani-Serv, you can count on getting professional janitorial and cleaning services in Littleton, Colorado that will meet all your needs. We are responsible for commercial cleaning throughout Colorado at Jani-Serv, Inc.

Throughout the cleaning process, we ensure that the highest quality is maintained. So that productivity isn't interrupted, we can customize our schedule when you aren't there. Rather than worrying about how clean the building is, let our business do it for you. When you schedule us, we make sure we're there right on time, so you're never stuck with a dirty workspace.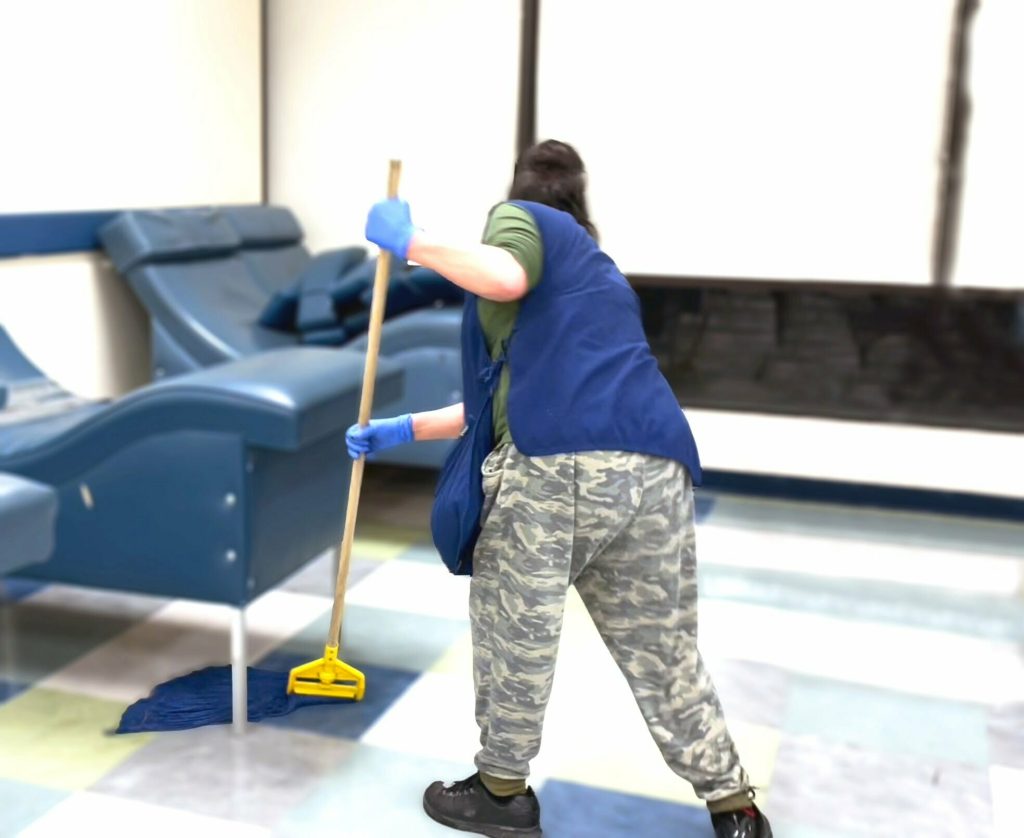 Our Littleton commercial cleaning and janitorial company provides immaculate service for all types of medical facilities. For years, our unrivaled client service, our unequivocal disease control program, our quantifiable quality confirmation, and our profoundly prepared hygiene specialists have brought clients satisfaction.
We clean your workplace, prevent the spread of infections, and ensure high standards of cleanliness for you and your patients. A COVID-certified cleaning service is also provided in Littleton. With our program, all CDC guidelines will be followed in disinfecting your office space. Additionally, we disinfect everything with eco-friendly products.
Companies and facilities have different needs, and we understand that. Our goal is to provide you with the most convenient and efficient schedule possible for your commercial cleaning plan. Our company provides services to a wide variety of industries.

Commercial Office and Retail Buildings. Keep your space sparkling clean by hiring Jani-Serv, Inc for large and detailed janitorial jobs! We also offer professional carpet cleaning services for all of Littleton! Our carpet cleaning destroys the competition with our clean precise carpet services. Our staff and products can help you improve your bottom line. We provide a cost-effective service to our customers.

Construction or Industrial. The construction and industrial cleaning services we provide include construction clean-up, building exterior and interior cleaning, construction office cleaning, trash pickup, and hauling services. Managing two commercial cleaning services is no longer necessary.

Medical Facilities. Cleaning medical buildings requires specialized disinfecting and sanitizing practices. In the wrong hands, it could pose a hazard to your staff and patients. Thus, at Jani-Serv, Inc we understand the importance of decontamination and disinfection.
Jared at Jain-serv. Just a quick note to let you know that Marco Ramirez came yesterday and did an outstanding job cleaning our restrooms! I noticed on the business card he left me that he is the VP of Operations. I am deeply impressed at how you and your company responded to our cleaning request.
Sandy B.
Google
Shout out to Jani-serv Cleaners! (jani-servinc.com) I found out on Saturday night that I needed a home-deep "covid" carpet cleaned. I reached out to Jani-serv that evening and he had them cleaned by Monday afternoon. Great customer service!
Misty R.
Google
The Jani-serv team does a great job of keeping our building looking nice and professional! Really impressed with how they keep on top of things.
Laura B.
Facebook
One of the most often neglected aspects when it comes to cleaning is your showerhead and faucet. These areas can often get built up with
Read More »
Why use a recurring cleaning service? Running a business is one of the most multifaceted ventures you will embark on at some point in life.
Read More »
As the owner of a rental property, the two most important aspects of your business are the quality of service you provide to your customers
Read More »