Commercial Cleaning in Highlands Ranch, CO
Our Services in Your City
Commercial Cleaning in Highlands Ranch
The Highlands Ranch area is served by our commercial cleaning services. Whether you are looking for cleaning services for a large office building or a small office, we can ensure that the environment will be clean and fresh for you and your staff. Our out-of-hours cleaning service is available early in the morning, at night, and at the end of the week, so that it won't disrupt daily operations of your business in Highlands Ranch.

We specialize in routine, consistent cleaning of businesses. Our company provides janitorial services and commercial cleaning for office buildings, schools, hospitals, warehouses, healthcare facilities, and many other commercial buildings. Our janitorial and commercial cleaning services provide "set it and forget it" convenience. You can set your commercial cleaning schedule and forget about it while we handle all your cleaning and janitorial services. Professionals and trained members of our cleaning business will arrive on schedule and perform the cleaning and janitorial work as promised.
We are proudly offering coronavirus / Covid-19 cleaning. We follow all CDC guidelines to help prevent and stop the spread of Covid-19. You can trust our experienced janitorial commercial cleaning company with all your cleaning. We pride ourselves on keeping our clients happy with the services that they request at an affordable cost for their cleaning services and maintenance needs. If you have questions about our cleaning services do not hesitate to give us a call today.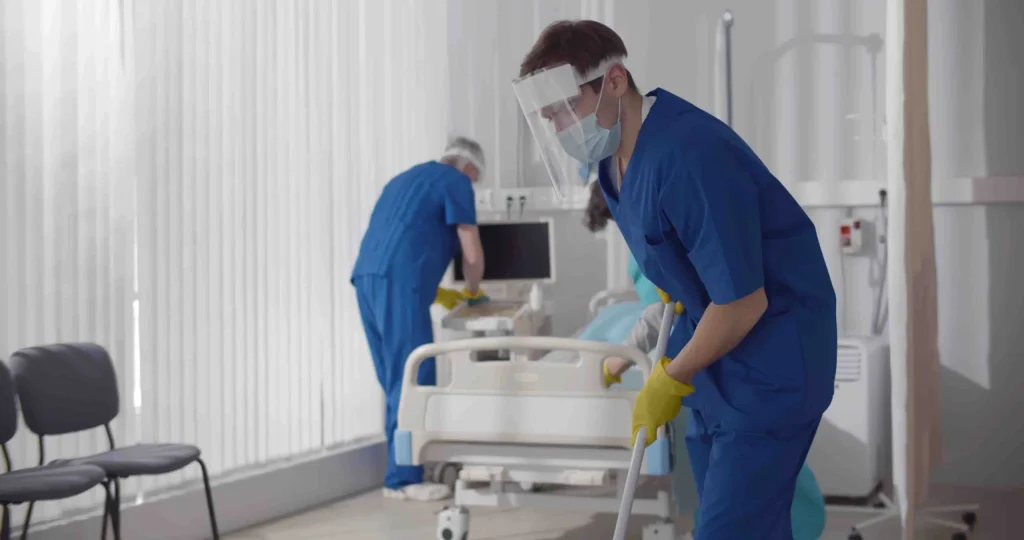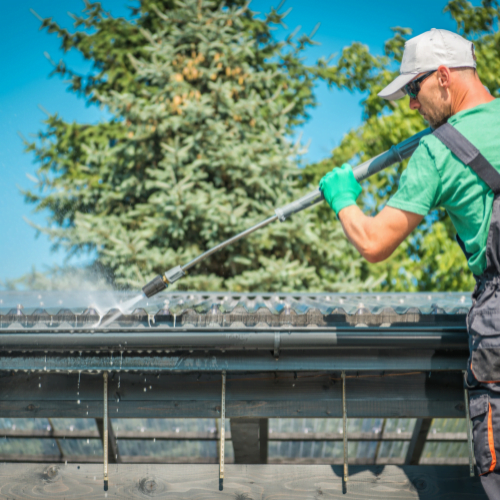 In order to ensure a smooth and efficient cleaning process, we pre-arrange everything. As a result, we are able to complete any commercial cleaning job no matter how challenging it may be. We always get satisfactory results since we know what to do. The equipment we use for cleaning is state-of-the-art and fast, so we are always able to provide a high level of service. Contact Jani Serv Inc through our website or give us a call to book Commercial Cleaning Services in Highlands Ranch.
Buildings throughout Highlands Ranch and its surrounding area benefit from our janitorial services and commercial cleaning. Some of these benefits help office buildings, school buildings, medical facilities, warehouses, healthcare facilities, etc.

The Jani-Serve team in Highlands Ranch, Colorado specializes in cleaning businesses that require consistent, scheduled cleaning. Your business is in good hands when you choose our company for commercial cleaning in Colorado. With our experience and expertise, we can do a great job for your company for all its cleaning service needs.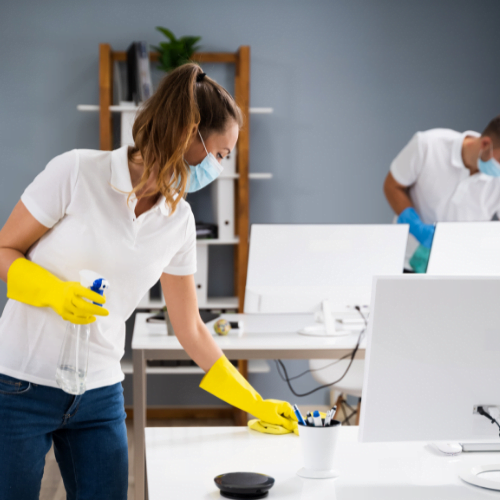 Jared at Jain-serv. Just a quick note to let you know that Marco Ramirez came yesterday and did an outstanding job cleaning our restrooms! I noticed on the business card he left me that he is the VP of Operations. I am deeply impressed at how you and your company responded to our cleaning request.
Sandy B.
Google
Shout out to Jani-serv Cleaners! (jani-servinc.com) I found out on Saturday night that I needed a home-deep "covid" carpet cleaned. I reached out to Jani-serv that evening and he had them cleaned by Monday afternoon. Great customer service!
Misty B.
Google
The Jani-serv team does a great job of keeping our building looking nice and professional! Really impressed with how they keep on top of things.
Laura B.
Facebook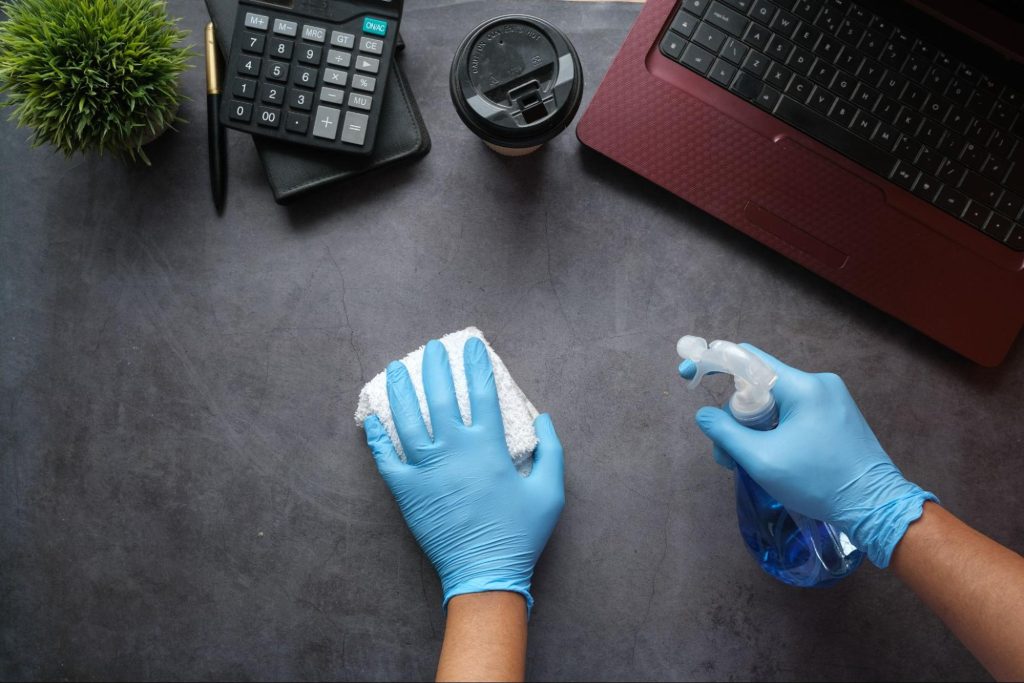 One of the most often neglected aspects when it comes to cleaning is your showerhead and faucet. These areas can often get built up with
Read More »
Why use a recurring cleaning service? Running a business is one of the most multifaceted ventures you will embark on at some point in life.
Read More »
As the owner of a rental property, the two most important aspects of your business are the quality of service you provide to your customers
Read More »